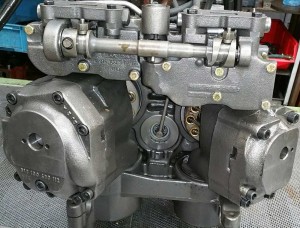 Repair of hydraulic gearboxes VARIO tractor FENDT, and all range hydraulic tractor AGCO, Massey Ferguson, JCB Fastrac, Valtra, Vario gearbox, john deere, claas, VNH, ZF, New Holland Cnh, Case IH, Claas, Deutz etc. depending on brands, there are more or less differences
HYDRO-TG is surely the only or very rare in France to repair this type of hydraulic gearbox VARIO and maybe in the world? if one exists, there shouldn't be many who know how to repair them..
There are 2 big family of Fendt vario gearboxes, with double body ML160 and triple body, for the low and high power ML200 and ML260.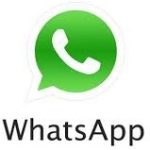 it is not uncommon that if there is a leaky safety valve or a clogged nozzle, that the vario is changed by the mechanic, to avoid this, before repair, we always put the vario gearbox in pressure before disassembly, if it is a simple repair, it is adjusted immediately, if it is necessary to disassemble, a quotation is made for approval.
We work with farmers directly, as well as farm contractors, farm mechanics and all dealers John Deere, New Holland, Fendt, Massey Ferguson, Case IH, Class, Deutz Fahr, Valtra, Steyr, Ford, valmet
Before we deliver them, ask us how to fix them on pallets, it is very complicated, otherwise there is a risk of breakage during transport.
This type of hydromechanical transmissions is very complex and specific, it took me a lot of time to fully understand its operation and set up repair and testing procedures, thanks to 40 years of experience and passion in hydraulic pumps, I was able to easily take up the challenge.
boite vario fastrac, boite vario jcb, Boite Vario JCB Fastrac, JCB Fastrac, jcb fastrac 4000 vario, jcb fastrac 4220 vario, JCB fastrac 8250 vario, JCB fastrac 8250 vario moc, jcb fastrac 8310 vario, jcb fastrac 8330 vario, jcb fastrac boite vario, JCB fastrac vario, jcb fastrac vitesse max vario, tracteur jcb fastrac vario.
The VARIO hydraulic continuously variable transmission was invented by the tractor brand FENDT in the 1980s, this innovative hydro-mechanical transmission was introduced by Fendt in 1996.
At low speed the transmission is 100% hydrostatic, i. e. an enormous torque and maximum speed at 100% mechanical, which allows an excellent efficiency, the hydraulics allows a perfect progressivity and without any kinks.
this VARIO hydraulic gearbox combines the advantages of both technologies and allows infinitely variable and continuous variations in tractor speed
The trick is the use of a planetary gearbox coupled to the hydraulic system, it is the very clever basis for the operation of the transmission.
the diesel engine is directly connected to the satellite carrier
the reversible hydraulic pump for reverse operation is connected to the crown
the hydraulic motor is connected to the satellite pinion
when the hydraulic pump is in neutral no movement is made.
the low flow rate of the pump allows a huge reduction in gear ratio, which gives a very high torque to the wheels, even if the diesel is idling
a little before the pump is at maximum flow rate the variable displacement hydraulic motor has started to reduce its displacement and the agricultural tractor is going faster and faster
when the motor is zero displacement, (which never happens on a conventional hydrostatic transmission) at this time the flow rate of the pump can no longer circulate and blocks the hydraulic pump, which blocks the crown.
all of this happens very gradually without any jerks
At this point neither the hydraulic pump nor the hydraulic motor creates or absorbs flow, except internal leaks.
the diesel engine drives the wheels only mechanically and no longer in hydrostatic transmission at all, it is only and directly mechanically 100%.
Another innovation on this hydromechanical transmission is the hydraulic pump tilt from 0° to 45° for forward travel and from 0° to 30° for reverse travel.
the engine also has a 45° angle, which gives the cylinder's hydraulic pistons a shape that is unlike any other, before the largest angles of 40°, which further improves the power weight-to-weight ratio
for very high power, there is a double hydraulic motor
around that there is a very perforating electronics to manage all this in total automation and adapt the diesel engine speed for less fuel consumption
there's road and work speed and lots of other important little details.
this combination of pump and hydraulic motor is much less complex.
avis fendt 311, boite vario fendt, boite vario jcb, fendt 1000 vario, fendt 1000 vario fiche technique hydraulique, fendt 1000 vario fs13, fendt 210 vario, fendt 300 scr, fendt 300 vario scr, fendt 313 vario scr, fendt 711 vario, fendt vario 1050, fendt vario 410, fiche technique fendt 820, fiche technique tracteur fendt, fonctionnement boite vario fendt, hydraulique 1000 vario fendt, hydraulique 200 vario fendt, hydraulique 211 vario fendt, hydraulique avis fendt 311, hydraulique fendt 300 scr, schema boite vario fendt, transmision hydraulique vario fendt, transmission variation continue tracteur,, transmission vario fendt, variation continue, variation continue tracteur, vario fendt fonctionnement, vario fendt gearbox